CONVENTIONAL
From control panels through to manual call points, detectors,bells, door releases and sounders, control panel provides a cost effective conventionalsites of all types.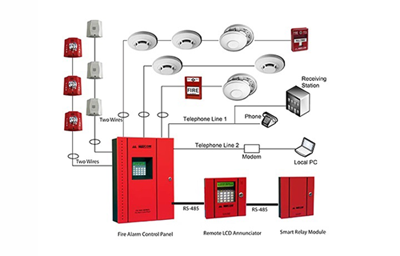 ADDRESSABLE
The combination of the powerful software in the control panel and the intelligent loop powered devices delivers a flexible, easy to use system for all types of buildings.
The system offers a complete range of control panels that can be installed as standalone panels from 1 to 6 loops or as part of multi-panel networks. A system that can meet the needs of a building today and in the future.